Buddhist wisdom teaches us to love the world just as it is, in this very moment.
But social injustice compels us to fight like hell toward a better world for all beings.
So which do we choose?
What if we could do both?
BLOCK. BUILD. BE.
Some of us, fiery and determined, want to BLOCK the bad stuff — put our bodies on the line against injustice and oppression, and support others in doing the same.
Some of us, visionary and committed, love to BUILD the good stuff — innovate, weave communities together, and "build the new world in the shell of the old."
And some of us, seeking deep wisdom, aspire to BE in alignment with the unshakeable inner freedom that Buddhas of all times have embodied.
What if these three elements didn't have to be separate? Didn't have to be at war? Join us this year as Buddhist Peace Fellowship explores BLOCK, BUILD, BE — our alliterative take on Joanna Macy's three dimensions of effort needed during "The Great Turning."
Buddhist Peace Fellowship: Who we are
The Buddhist Peace Fellowship (BPF) has linked Buddhism and social justice since 1978, loving and fighting our way toward freedom for all beings.
If you found BPF via the dharma world, your Buddhist practice is deeply concerned with collective liberation. Your heartfelt wish — "May all beings be free from suffering" — propels you off your meditation cushion and into prisons, community gardens, schools, city halls, and more. Questions of courage, compassion, and freedom — profound questions of BEING — call you into social and environmental movements. The art of being, by itself, feels not enough. Not in these times. Our mindfulness might be on point, but how will we respond to climate change, war, sexism, racism, animal cruelty, and so much more?
If you come from an activist path, you probably know a thing or two about feeling worn down. You've been blocking loggers from destroying yet another forest; protesting state-sanctioned killings and corruption; or building youth programs that interrupt the school-to-prison pipeline. Your BLOCKING and BUILDING are inspirational and instrumental, easing the onslaught of suffering.Yet the suffering persists, and you can't block or build your way out of it. Oppression keeps coming, wave after pummeling wave, roiling in a karmic ocean of intergenerational trauma. And then there's regular old stress and mortality! You are hungry for spiritual practice that brings relief — inner freedom — without acquiescence to the status quo.
HOW TO JOIN: 
3 Steps to Connect
When you show your support by Donating today to the #BlockBuildBe campaign, you'll have an opportunity to connect with other Buddhists and spiritual practitioners for social justice in 3 ways:
1. Donate Your Support
Your donation will support 40 emerging Buddhist activists converging this summer in California for a 3-day leadership development retreat.
We need your help to make this retreat fully, radically accessible!
Room & Board for 20 Participants — $5,250
Travel Assistance for Participants — $9,000
Facilitator & Staff Compensation — $12,975
Retreat Materials & Supplies — $2,775
2. Share Your Story
We want to hear your thoughts! Create a Generosity profile when you donate in order to leave a comment, sharing with the world:
What do YOU want to Block, Build, or Be?
Examples:
"I want to Block corporate greed's undue influence in politics."
"I want to Build healing justice spaces led by trans & gnc folks."
"I want to Be present, clear, joyful, loving, and free."
Don't forget to make an account in order to leave your comment with your donation!
3. Choose Your Perk
We are so excited to share perks with you as a token of gratitude for your gift! Choose from many beautiful options.
T-shirt: Block.Build.Be ………….. FREE with gift of $108
Limited edition, custom-designed, 100% cotton, in sizes XS–5XL
Revolutionary Meditations ………. FREE with gift of $25
Wisdom from Thich Nhat Hanh, Arundhati Roy, and other spiritual & political luminaries, featuring beautiful illustrations by Brett Cook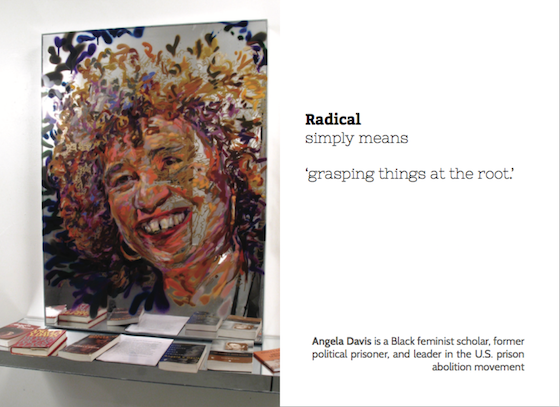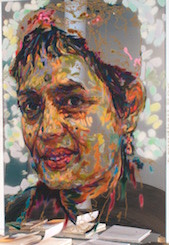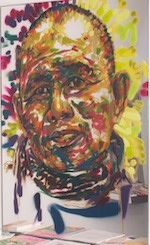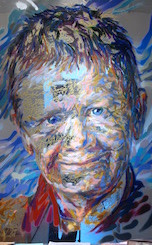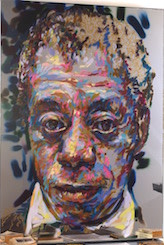 Handmade Pottery ………………… FREE with gift of $250
Your own unique ceramic piece — a mug, bowl, or vase — handcrafted by a Buddhist social justice artist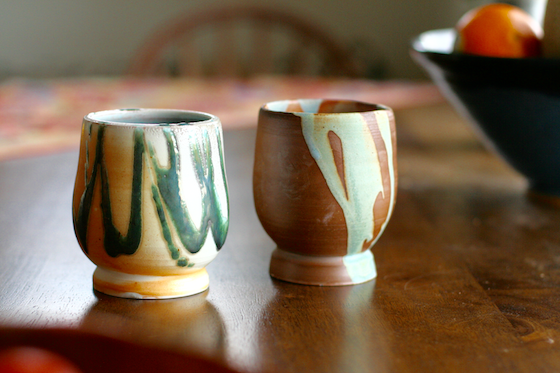 Sponsor a Leader on Retreat ….. Full sponsor for $1,000
Support a Buddhist activist or budding dharma teacher practicing skills to Block, Build, & Be
THANK YOU for your generosity!
Deep gratitude to you for making this retreat financially accessible to each and every one of these diverse, emerging leaders who are braiding together Block, Build, & Be in their dharma activist lives.
When they get together, the rippling impact will touch thousands, if not millions of people — from hard-bitten organizers to ordained dharma teachers.
You'll get to hear more from these new leaders online at Turning Wheel Media, and via BPF's e-newsletter and online events. Let's stay in touch!
You can also sponsor BPF events in your region, to build skills and make friends who find joy in justice.
Thank you for your gifts.
Thank you for all you are doing and being.
Thank you for finding time to breathe, to be with what is, even amidst the traumas and turmoils of a suffering world.
Thank you for your courage to keep going.
With metta, love, and solidarity,
Katie Loncke & Dawn Haney
Co-Directors, Buddhist Peace Fellowship