Follow the latest developments after man dies and army is drafted in to deal with chaos wreaked by strong winds and heavy rain, causing Cumbria to declare major incident
Updated 17m ago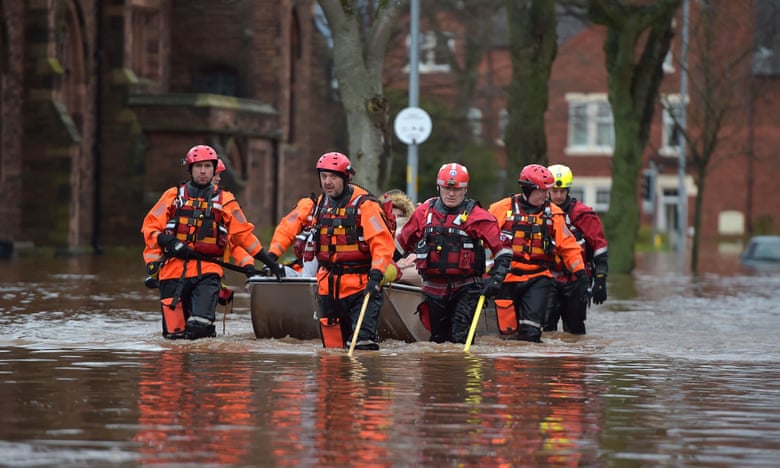 Show
Aisha Gani's evening summary
Part of street has been torn away by swollen river, bridges have collapsed and almost 60,000 people in the North have been left without power.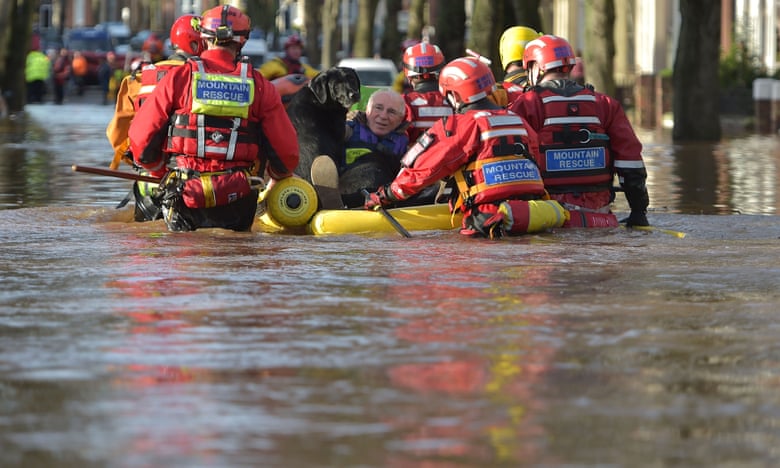 Train services will be down at the beginning of the week and the government has called an emergency COBRA meeting this morning to deal with the chaos from Storm Desmond that swept across Britain this weekend.
Here's what else happened today:
Electricity North West confirmed that the majority face shortages for "a number of days" as it works to fix further faults caused by the flooding.
The military have been on the ground. Around 350 army personnel have been made available from 2nd Battalion Duke of Lancaster's Regiment, based in Weeton Barracks near Preston, to assist with the general flooding response since the early hours.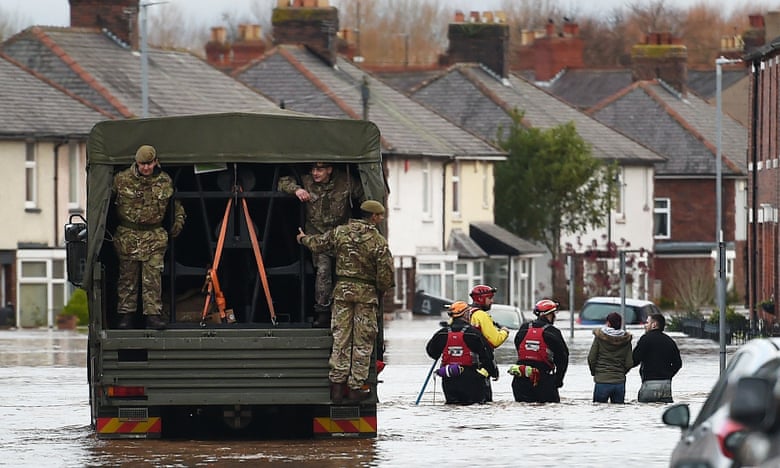 Major road closures are also still in place due to blockages and following a number of accidents involving heavy goods vehicles on Saturday.
Environment Secretary Elizabeth Truss said: "We know what a devastating impact flooding has on communities and our thoughts are with those affected this weekend." She added: "I urge people to check the latest flood updates via the EA website and Twitter."
A number of police forces are asking local communities to help look out for each other
Carlisle, in Cumbria, was one of the most worst hit areas. Hundreds of homes have been flooded and more than 1,000 people evacuated. Parts of Cumbria have been hit with more than a month's worth of rain in just 24 hours. Shap in Cumbria, saw 262.6mm of rainfall.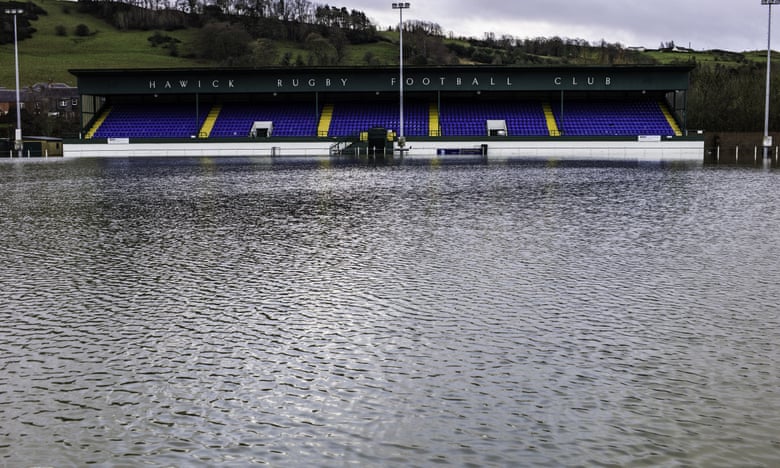 About 600 people had to be evacuated from their homes in the Borders town of Hawick. A severe flood warning is still active in the town and there are flood alerts along large sections of rivers in Tayside.
In London, a 90-year-old man died on Saturday after it was believed he was blown into the path of a bus near Finchley Central station. Concerns are also growing over an incident at the River Kent and police are searching for the elderly male believed to have fallen in the water.
Thanks for following the Guardian's Storm Desmond live updates. You can continue to update me on twitter – @aishagani.
The flood warning line is: 0345 988 1188